Colosseum Square, Rome
Design, Modeling, Rendering
"Colosseum Square" The digital transformation in the knowledge of history about an iconic building, that is the Colosseum.
The idea of the project was to rethink with the company and a dedicated team the open spaces and flows in front of the Colosseum, combining the image of the project. This is a strongly evocative and functional facility management service. It is a service aimed at designing, managing and delivering. Integrated and innovative services are made to support the core business of all private enterprises and public bodies.
The historical component has played a strong role. The heart of the project is always the Colosseum. The aim was to make the historic site more accessible to tourists, people with disabilities and the same citizens of Rome collaborating with the Park and the company GIone spa.
Client: GIone Spa, Colosseum Archaeological Park
Year: 2020
Status: Constructed
Location: Rome
Categories: Concourse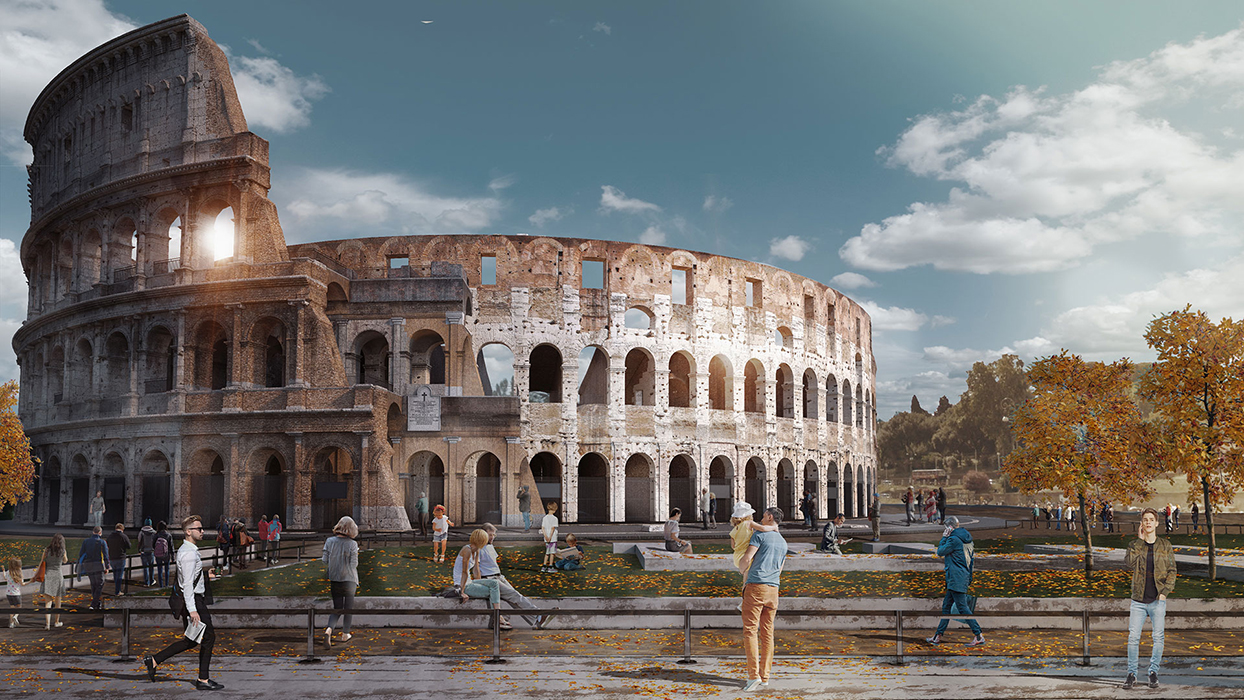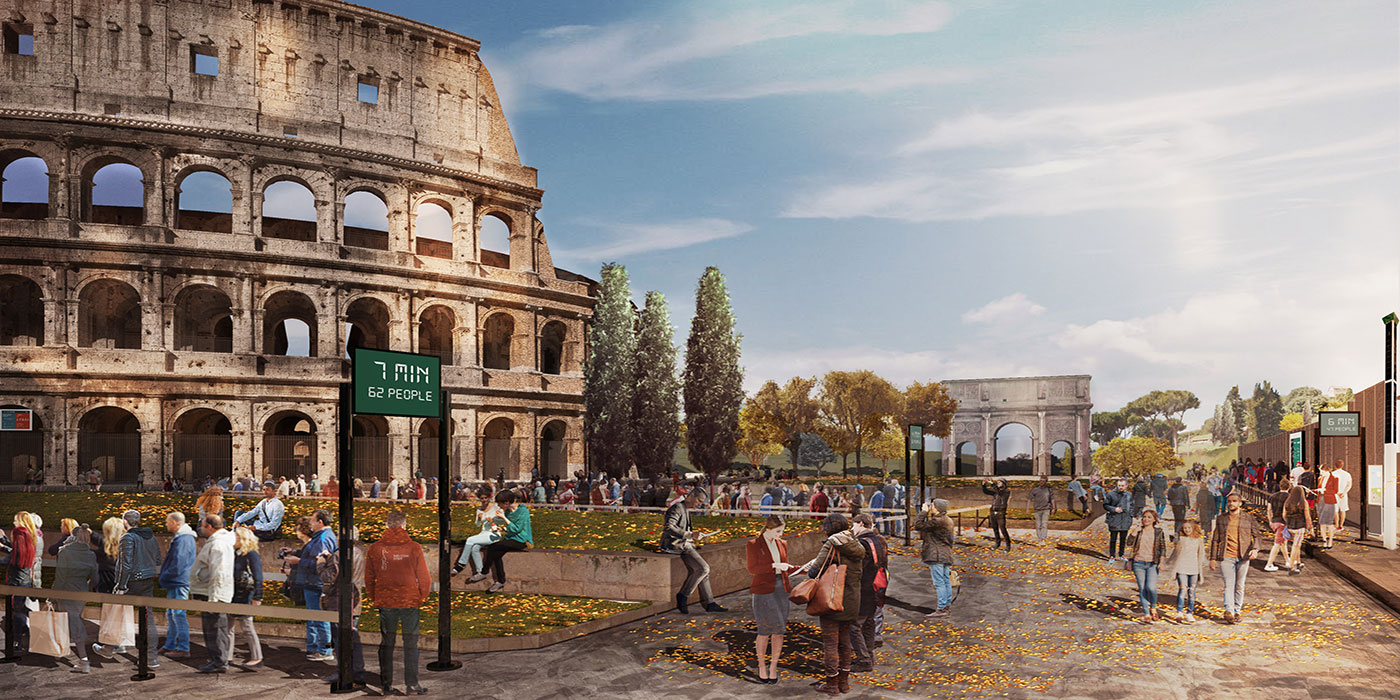 Validation error occured. Please enter the fields and submit it again.
Thank You! Your email has been delivered.