Modern Rustic Kitchen
Design, Modeling, Rendering
MRO was responsible for the design of this wooden kitchen with existing rustic furniture.
The main idea was to create a union between the existing rustic elements such as wood with very colourful design colours and finishes, so as to recreate an environment with a double rustic/modern look.
In this way, in addition to refreshing the environment with new finishes, new elements such as the island for eating, the washbasin, the shelves, the tile in front of the top and the 4 cm top with a very light wood would ensure a brighter environment and obviously with the use of the island more functional.
The island created in the kitchen is the point of contact between the "kitchen" area and the living room, designed in this way to give more breath to the environment.
The stools, inserted to project, guarantee the use of the island, both as a worktop and as an additional "table".
To conclude the project, two ceiling pendants to ensure direct light on the kitchen worktop.

Client: Private
Year: 2017
Status: Not realized
Location: Turin, private apartment
Categories: Interior Design
Turin, private apartment, Modern Rustic Kitchen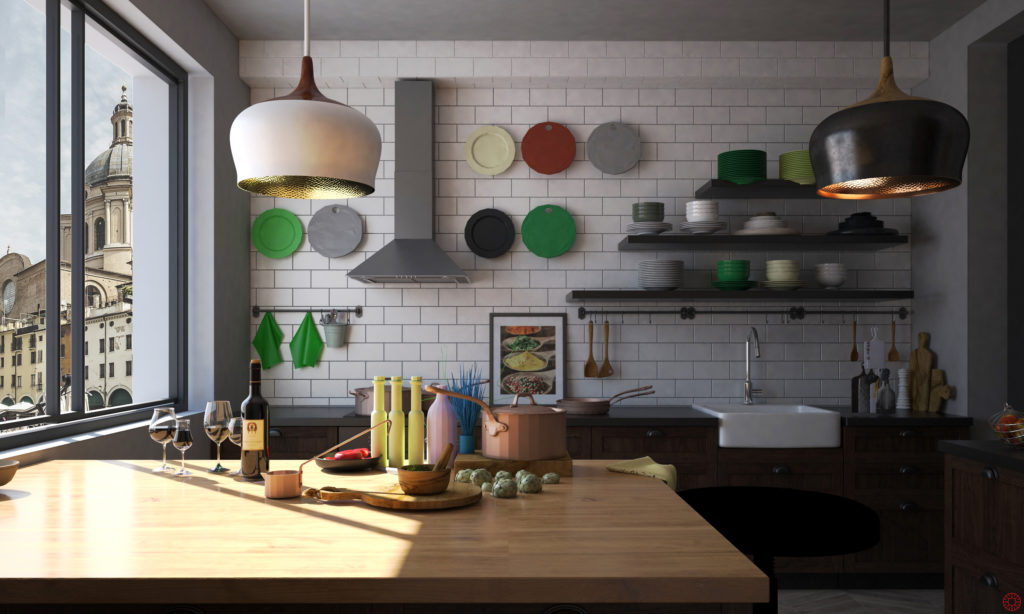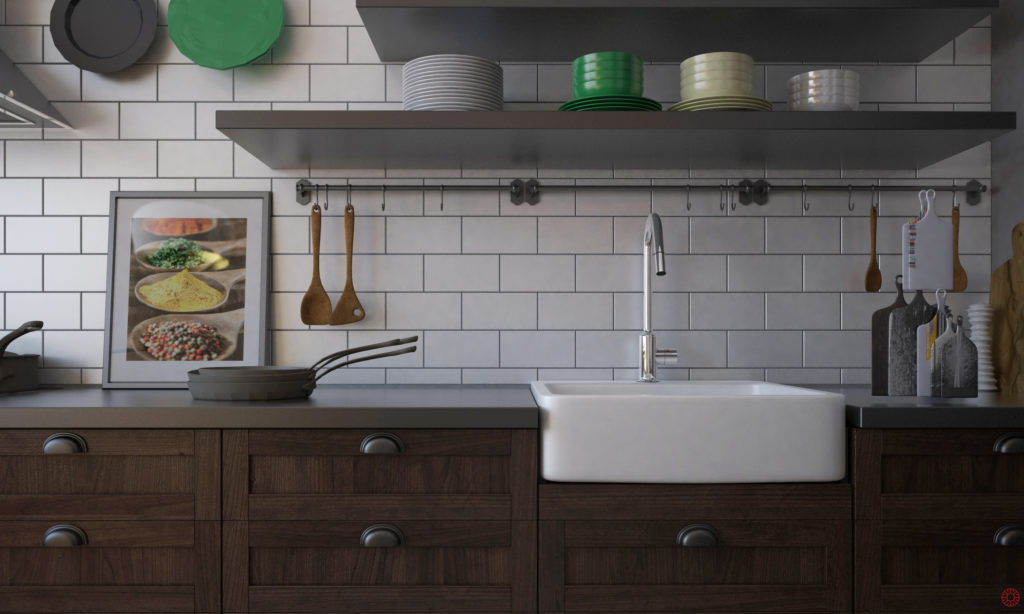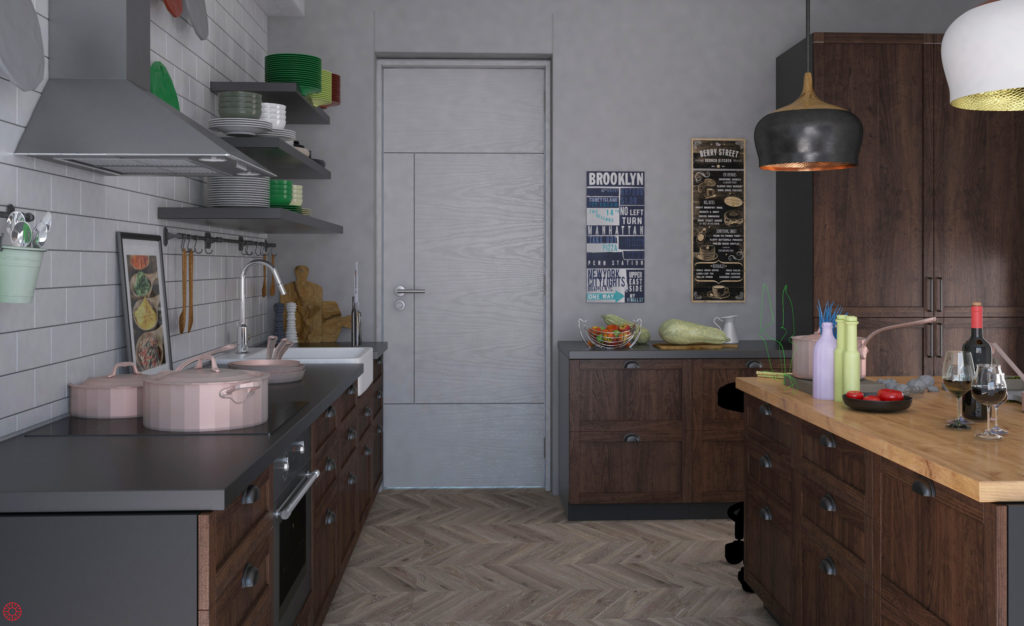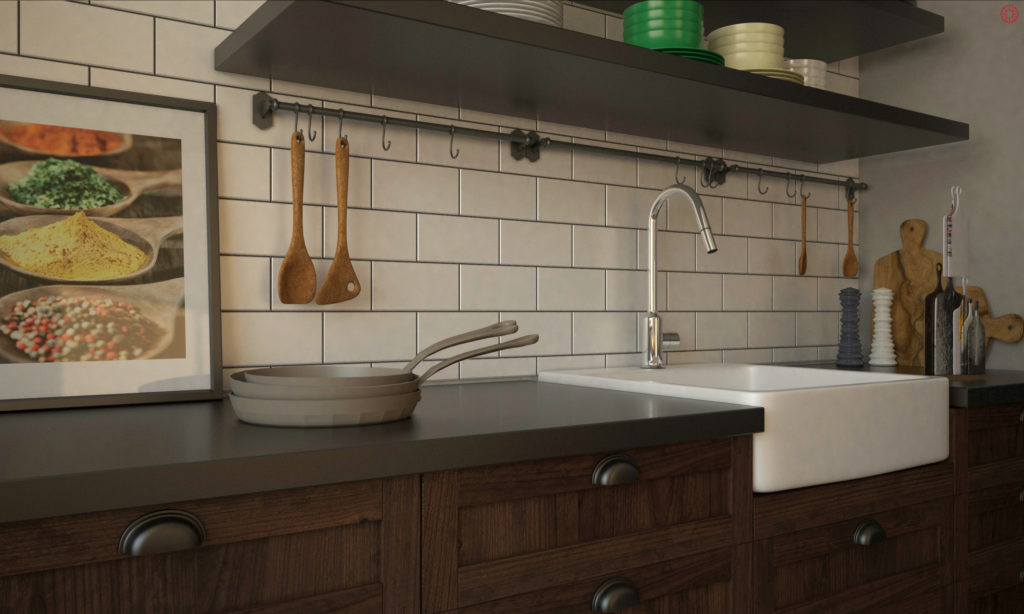 Validation error occured. Please enter the fields and submit it again.
Thank You! Your email has been delivered.